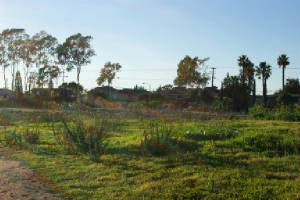 Westward view across the street to our neighborhood from the ecological reserve.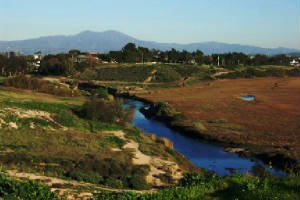 Eastward view. Saddleback Mountain in background.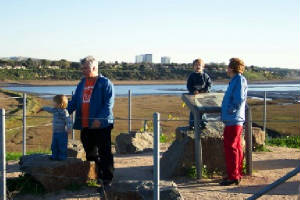 Sam, Matt, their Daddy and their Grandma at one of the lookouts.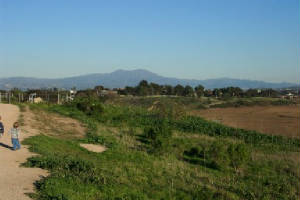 Eastward view with Saddleback Mountain, Matt and Sam on the trail.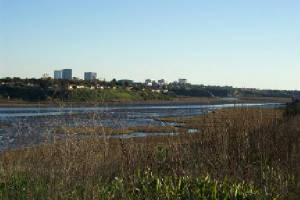 Southward view; the buildings in the background are the Fashion Island shopping/office complex.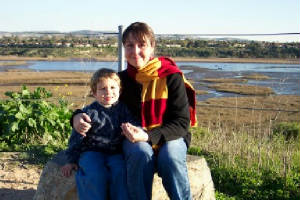 Southeastward view. Sam and Mommy on Pregnancy Rock, where I sat 24 hours before Sam's birth.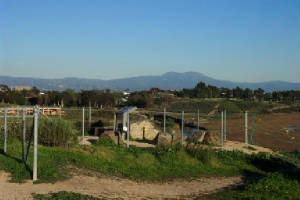 East to northeastward view with Saddleback Mountain.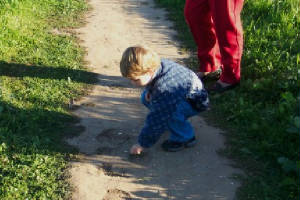 Sam adopting a "baby rock". The rock had its own plate and silverware at Christmas Eve dinner.